2nd BOX ONLY 10¢. NEW CUSTOMERS ONLY

| Use code:

SAVE

Fraud protection services & products
What Is EZShield?
EZShield Check Fraud Protection Program® + Identity Restoration Pro
EZShield Check Fraud Protection Program®
Delivers an advancement of funds up to $25,000, generally much faster than a bank, in the event of forged signatures, forged endorsements and altered checks.
EZShield Identity Restoration Pro
Helps protect your information and provides professional assistance to help restore your identity when identify theft occurs.
DID YOU KNOW...
Account takeover victims paid an average of $290 and spent 15 hours resolving fraud (2018 Javelin Strategy)
There were 16.7 million identity fraud victims in 2017 (2018 Javelin Strategy)
An estimated $16.8 billion in fraud occured in 2017 (2018 Javelin Strategy)
Make sure to add EZShield to your order during checkout!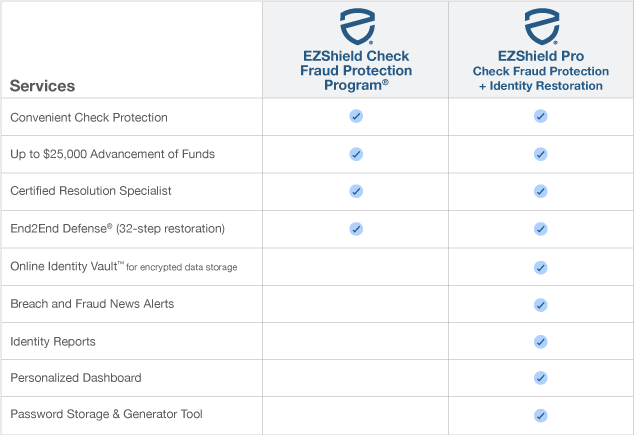 EZShield Pro online identity vault
Your sensitive information is more at-risk when it travels with you. See how EZShield's Online Identity Vault™ offers both security and convenience.
Add EZShield Pro to your cart to access this valuable service.
securiguard® checks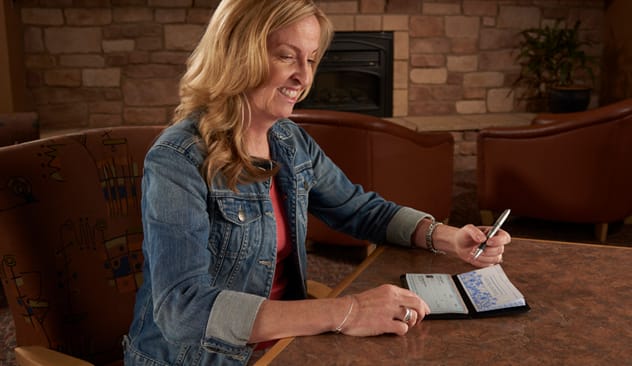 We offer Securiguard® Checks with 7 advanced security features, including:
Chemical Protective Paper
Microprint Signature Lines
2 dimensional holographic foil - irreproducible on copiers or scanners
Security Screen - absence of "Original Document" verbiage on back of check
Padlock Icon
Available in Blue or Parchment, Securiguard® Checks are traditional while benefitting from advanced security.